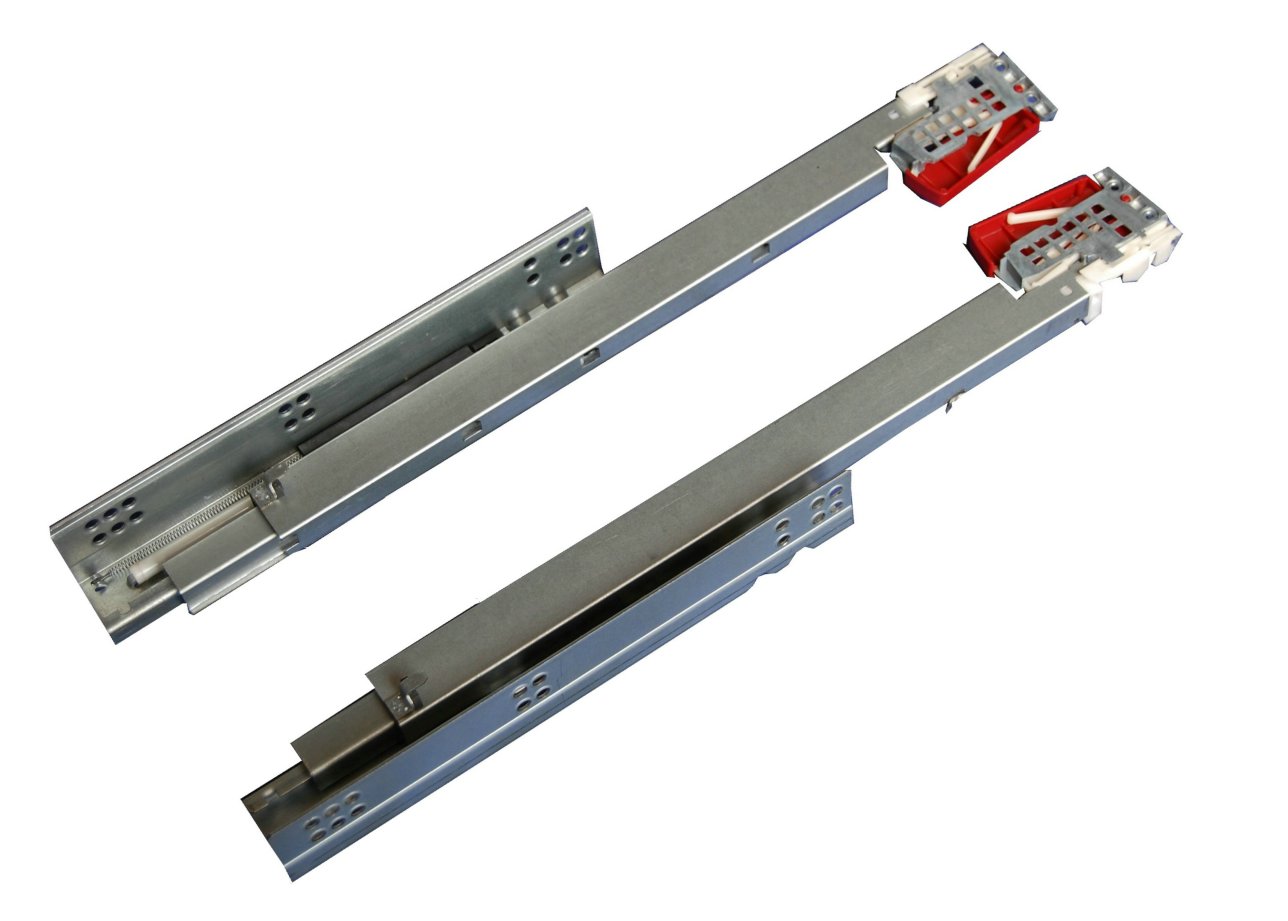 Concealed undermount slide/damping drawerslides
The concealed undermount slide as SELF-CLOSE in single or full extension and SOFT-CLOSE version in full extension.

Features:
SELF-CLOSE, SOFT-CLOSE : adds a concealed piston to slowly draw the drawer smoothly and silently closed when it reaches the last couple of inches of travel.
these slides mount underneath and are completely concealed.
Application:
commercial and resident dest drawer, bedroom, dining room and kitchen cabinet, wooden drawer boxes, ect.

Detailed Description
1) Size:12" to 24"
2) Thickness:1.5*1.5mm
3) Material: cold rolled steel
4) Finish: Black finish;zinc plating in bright, or black color.
5) Packing: Inner packing: PE bag, Outer packing: carton on pallet
6) Load Rating:25kgs cycled 50000 times